PTS Dufour provides personalized handling and tracking services for your containers, offering guidance and advice on all regulatory and economic aspects such as customs, security, and appointment scheduling both at the departure and arrival points. We keep you informed about the real-time tracking of your container through our tracking tools and geolocated fleet.
Our services are carried out by experienced transportation professionals who have a thorough understanding of port constraints and exceptional logistics. Equipped with 20′ and 40′ container-carrying semi-trailers, we can handle the transportation of various container types, including:
Dry: For your general cargo.
Reefer: For your temperature-controlled goods.
Flat: For out-of-gauge (oversized) shipments.
Open top: For goods that require top-loading access.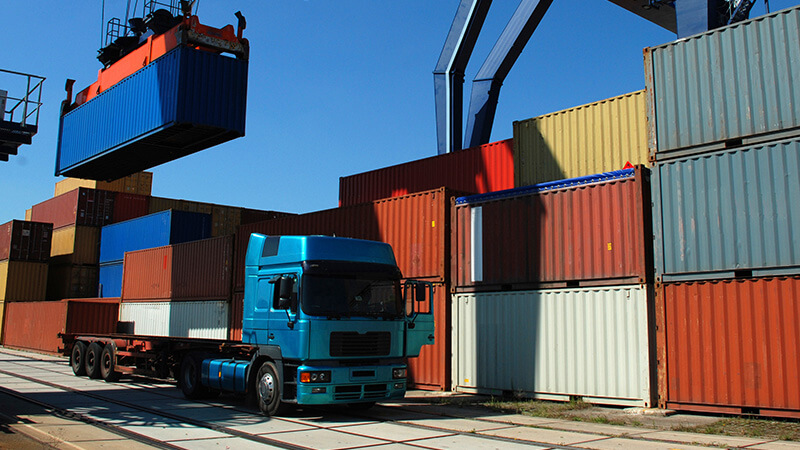 With a deep understanding of the container world's methodology and the need for fixed loading and delivery appointments, we have the means to easily and punctually handle the transportation of all your containers. We offer services in both one-way and round trips.
With over 20 years of experience and a skilled team, we strive to ensure responsiveness, safety, and punctuality in transporting your goods.
We are recognized for One way or Round Trip
PTS Dufour specializes in import & export maritime container transport via Le Havre to all destinations in France and Europe.
We are renowned for :
Our level of advice and the responsiveness of our teams dedicated to container road transport.
Our quality of service and the many resources we make available.
Our respect for deadlines.
Our rigorous documentation management.
Our company offers solutions for the transport of hazardous materials subject to ADR (except Class 1 and 7). Our staff and drivers are all trained to handle this type of transport.
We also have the necessary administrative authorizations for waste transport services. At the service of our customers and with respect for the environment, we transport your goods to the appropriate recycling centers or treatment facilities.